Leírás
A Videó Kaputelefon egy viszonylag új termék az okos otthon kategóriában, amely valós időben képes riasztásokat küldeni mobiltelefonra. A riasztás mellett természetesen képes valós idejű videó tartalmat továbbítani arról a személyről, aki megnyomta a csengő gombot a készüléken és a kamera látóterében tartózkodik.
A videó kaputelefon több, mint egy kaputelefon és több, mint egy bejáratot figyelő kamera. Egy eszközön belül képes mindkettő előnyeit biztosítani. Mivel tartalmaz beépített mikrofont és hangszórót is, alkalmas a valós idejű beszélgetések bonyolítására az ajtó előtt várakozó személyekkel, miközben láthatjuk is a várakozót és nem csak a hangját hallhatjuk.
Amennyiben a VD1 Videó Kaputelefonhoz csatlakoztatjuk a kiegészőként elérhető beltéri csengőjét is, akkor a rajta lévő gomb megnyomásakor nem csak a telefonunkra érkezik riasztás, hanem a házban maga a csengő hagyományos jelzést is tud biztosítani a mindennapok során.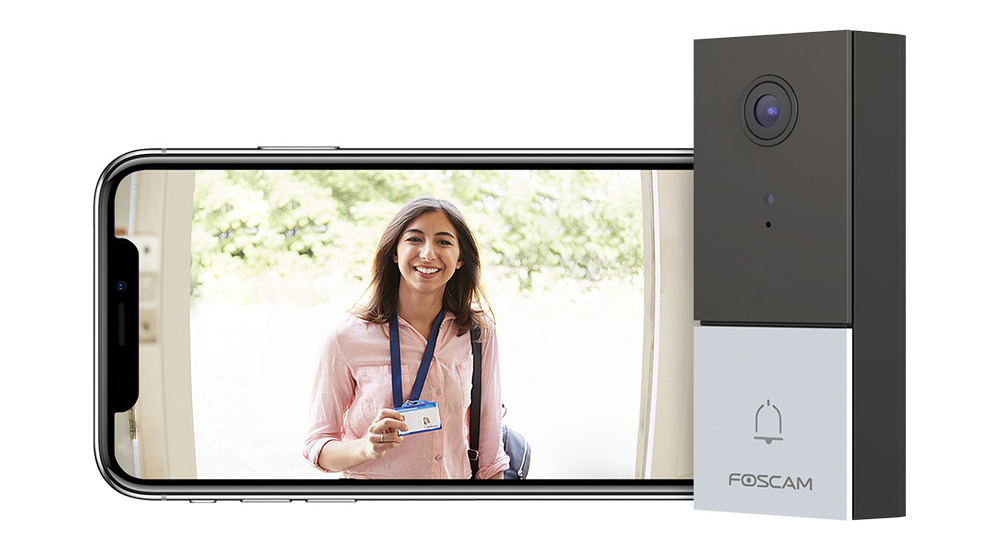 Video Doorbell for Your Family
It's an easy way to safeguard your home against property theft, home invasion, porch pirates, or keep an
eye on dog walkers, kids coming home from school, and package deliveries by applying a video doorbell
to identify who is at your doorstep before opening the door.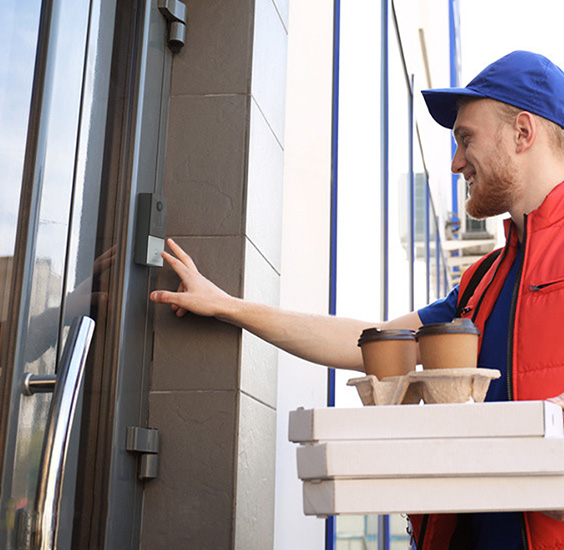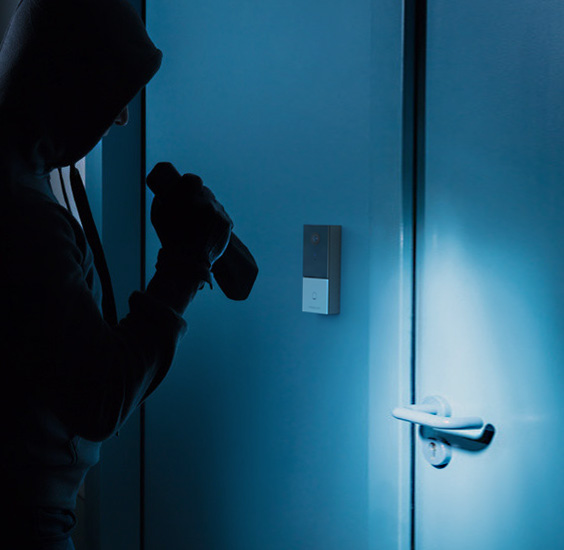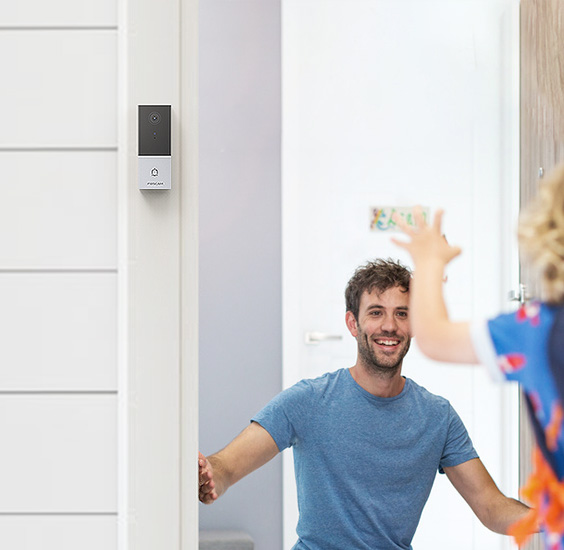 Features of Foscam Video Doorbell

2K Resolution Video
Foscam video doorbell featuring 4MP resolution increases the level of detail and clarity to your security
footage so you have a better chance to capture important evidence, such as facial features. With built-in
high efficiency IR LED, it has excellent night vision image.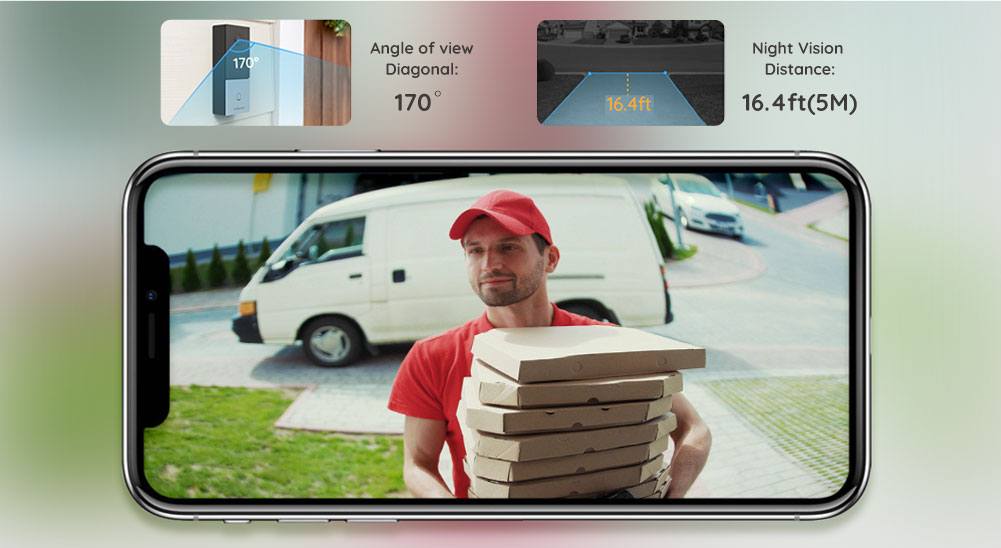 Face Detection & Face Recognition
In addition to the basics such as motion/sound detection, Foscam video doorbell also offers free face detection.
Besides, it has a new feature – face recognition (need to pay extra fee to subscribe this service on Foscam Cloud).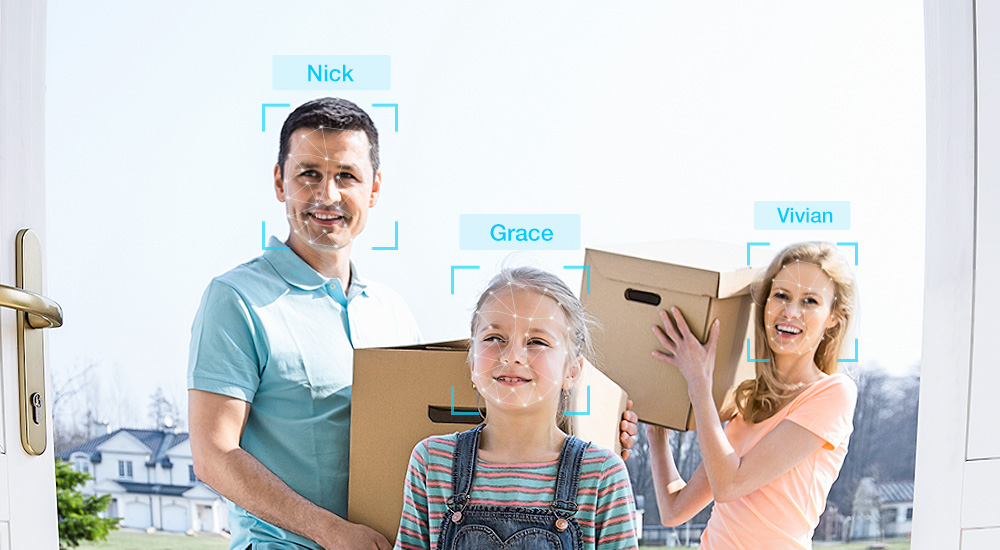 Two-way Audio
Foscam video doorbell supports real-time two-way audio, with built-in mic and speaker,
you can communicate with welcomed guests and get rid of unwanted guests no matter where you are.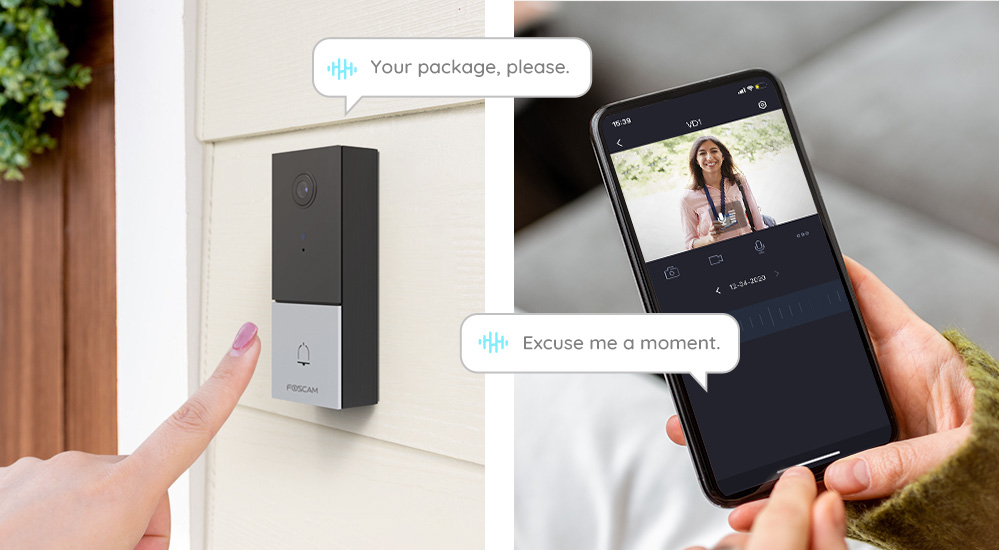 Dual-Band WiFi
Foscam video doorbell has dual-band WiFi, which means you can pair it with either 2.4GHz or 5GHz
network. It reduces connection time and simplifies the setup process. Connecting 5GHz network
strengthens the connection while also prevents signal interference.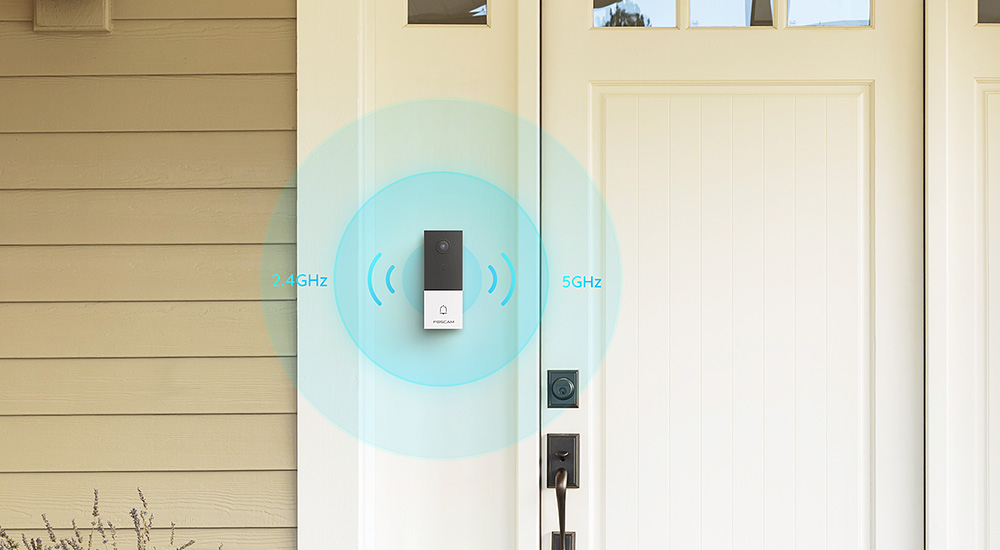 Smart Home Compatibility
Foscam video doorbell is compatible with Amazon Alexa or Google Assistant, which helps you to check
the front door with more options. Once you've enabled the skill, simply say "Alexa, show the front door"
to launch a live stream on your Echo Show. Similar voice commands are also available with Google Assistant.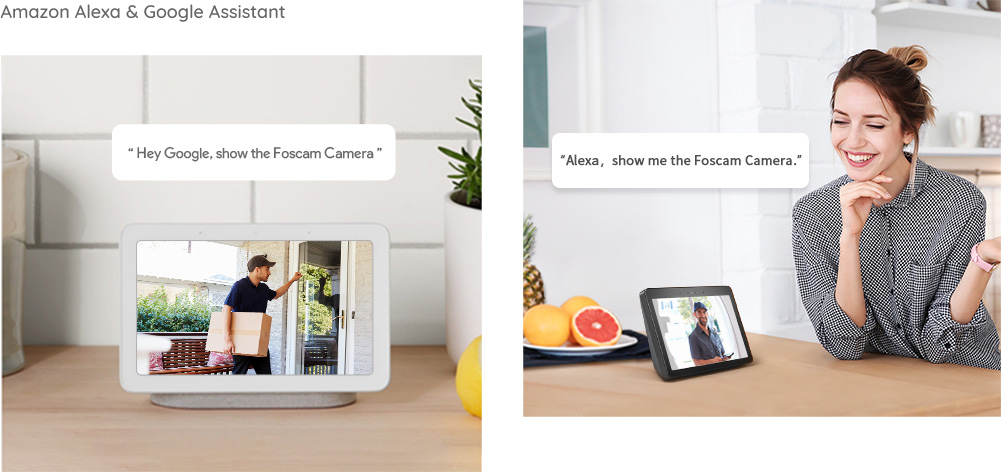 ITEMS
Foscam Video Doorbell
Image Sensor
Sensor
High Definition Color CMOS Sensor
Display Resolution
2688*1520 (4.0M Pixels)
Min. Illumination
N/A (Without IR Illuminator)
Lens
Lens Type
Glass Lens
focal length
1.9mm
Aperture
F 2.0
Angle of view
Diagonal:170°,Horizontal:152°,Vertical:91°
Video
Image Compression
H.265/H.264
Image Frame Rate
Max 25fps (2K)
Resolution
2K(2560×1440),1080P(1920×1080),720P(1280 x 720)
Stream
Dual stream
HDR
Support HDR
Flip image
Flip and mirror
Infrared mode
1pcs 850nm SMD IR-LEDs
Night mode
Manual and automatic modes
Night visibility
5 m
Audio
Input/Output
Build-in mic and speaker,support full duplex real-time 2-way Audio
Audio Compression
AAC
Network
Ethernet
Transfer via Type C to RJ45
Wireless Standard
2.4GHz&5GHz,IEEE802.11b/g/n/ac
Wireless Security
WPA, WPA2
Remote Access
P2P
Wifi configuration mode
Support scan QR code , sound wave to add camera
Network Protocol
IP、TCP、UDP、SMTP、FTP、RTSP
Software Features
Motion Detection
Alarm via E-Mail, upload alarm snapshot to FTP , push message to mobile phone and push stream to Cloud
Sound Detection
Alarm via E-Mail, upload alarm snapshot to FTP , push message to mobile phone and push stream to Cloud
Face Detection
Alarm via E-Mail, upload alarm snapshot to FTP , push message to mobile phone and push stream to Cloud
Face Recognition
Support up to 20 family members
Privacy Block
Yes
User Accounts
Three levels user role
Firewall
Supports IP Filtering
Custom ringtones
Support to customize exclusive ringtones through mobile APP
Micro SD card
Support maximum 128GB Micro SD card storage
Foscam NVR
Compatible with Foscam NVR
Foscam VMS
Compatible with Foscam VMS
Visitors leave a message
Support the push of guest messages to the APP
Reset
Reset button is available
Power
Power Supply
AC8-24V / USB C5V / DC12-30V
Power Consumption
8 Watts (Max.)
Physical
Dimension(LxWxH)
115(L)x45 (W)x25 (H) mm
Net Weight
125g
Accessories
Power Kit
1pcs(work with existing electronic chime )
Leveler
1pcs(Pre-install the Leveler on the mounting plate)
Mounting bracket
Flat Mounting Plate*2pcs,Horizontal Wedge*1pcs,Vertical Wedge*1pcs
Connector
U-type Connector*1pcs,Fork Connector*1pcs
Doorbell Wire Extenders and Nuts
With 1pcs extra screw for backup (for AC power of Doorbell), pre-install 2 Wire Extenders on the Doorbell bod
L-shape Screwdriver
1pcs
Screws
Wall Mount Screws*1sets,Anti-theft Screws*2pcs
Environment
Waterproof
IP65
Operating Temperature
-20°C~ 50°C (-4°F ~ 122°F)
Operating Humidity
20% ~ 85% non-condensing
Storage Temperature
-20°C ~ 60°C (-4°F ~ 140°F)
Storage Humidity
0% ~ 90% non-condensing
Certification
CE、FCC、UL、ERP、RoHS、WEEE